Friday, 16 October 2009 @ 21:11
Okay so, I need a scanner badly. My old scanner won't scan anymore and I don't know what my dad did to it but he said it's my fault and I have no idea why because I've not been using it. Haha.

Anyway, been reading up on Hannya masks. Think I'm gonna draw something. Oh, results are out.
Drawing - B (I didn't pay enough attention to it so yea)
Watercolour - B+ (My acrylics were bad, I so deserved it. Thank you for the B+ <3)
Art History - A
Intro to Graphics - A
Fine Art - A
Total CPGA - 3.6
It did not drop! Yea~ Same as last semester. This semester I need to work harder.
This is what I did for my last typography assignment. It kills brain cells. Like really.

And this was the cover for SGGS PRIME 2009. Tara asked me to design this. As Georgian, I wouldn't be more happy to. The theme was actually vintage but I couldn't get any inspiration for that lol.
Made Pork Burgers with Bacon and Cheddar for dinner today. Awesome stuff. My family loved it! Hah!
0 comments
Thursday, 8 October 2009 @ 21:36
Inspirations by Others.
This blog is getting a little too boring for me. I want to change the layout. I have something in mind already but have came across a little problem. I need more technical pens for my drawing. Once the drawing's done I need to go over to Tsuya's and borrow his scanner because mine had a some accident and short circuited. Sad.

I've been stalking artists today. Audrey Kawasaki has been a very inspirational artists. Her works are extremely beautiful and mysterious. Her girls are very ghostly. They're there and somewhat not. From her, I discovered artists like Amy Sol, Stella Im Hultberg, Nanami Cowdroy, Fumi Nakamura and Yoskay Yamamoto.

These artists really inspire me and are my favourites. They make me want to play with more watercolors and acrylics. I'm very tempted to try gouache and oil right now.
0 comments
Saturday, 12 September 2009 @ 22:01
Do or Die. Just do it.
Self-determination is the key to success.
A month ago or so, I was asked to paint Joan Miro's The Tilled Field on canvas with acrylics. When I first saw it, I almost cried and in my heart I told myself, "I couldn't do it. This piece is too difficult". And for about 2 weeks I couldn't draw it out the sketch till the very last minute. And when it came to painting it, I had a hard time and I felt that I was going nowhere and left it.

And when it came to the due date of the assignment, I had to finish it. So I picked up the piece and said, "Fuck it. Do or die, it has to be done". So with the need to finish it, I kept telling myself I could finish it and in the end I did. And you know what? I never felt so happy when I saw it. I also realised that after I told myself I could do it, the painting didn't seem so hard anymore and I could paint it.

So, I believe that anyone can do anything once they set their mind to it : )


2 comments
Saturday, 1 August 2009 @ 17:17
Personal Rant Out of The Random
I don't remember much from my childhood.
It wasn't like I had a bad childhood I guess.
But I do remember the things I said or did as a child that makes feel embarrassed.
But life goes on I guess.
The most I do remember is the 90's when I was into music.
Bands like Michael Learns To Rock, 911, BSB, Take 5, The Moffatts, Dr. Bombay, Code Red, LFO.
The was Point Break too. I used to love them then. And I love them still.
People used to say behind my back that I was a wannabe who only liked English songs.
I grew up speaking English and I grew up listening to English.
I don't deny my Asian parentage.
Despite me being an English speaker, I do listen to Asian music.
Be it Chinese, Thai, Korean or Japanese, I listen.
And I may not be good with the languages in Asia but at least I

try

instead of giving up.
I don't give excuses saying I can't because I can't even do the basics.
If you can't then try again. What's the use of falling down then refusing to get up?
So please, if you want to say something about me, say it to my face.
Don't think that I am that dumb to not know what you think of me.
I am still giving you a chance to be a friend by being nice to you.
Because this is

me

, that someone who believes in giving chances.
0 comments
Friday, 24 July 2009 @ 21:05
Project Procrastination 101 - DONE.
Typography Status: Done.
Burmese Temple Line Art: Done.
Water colour & Acrylics: Done.
Art History essay & postcard: Done.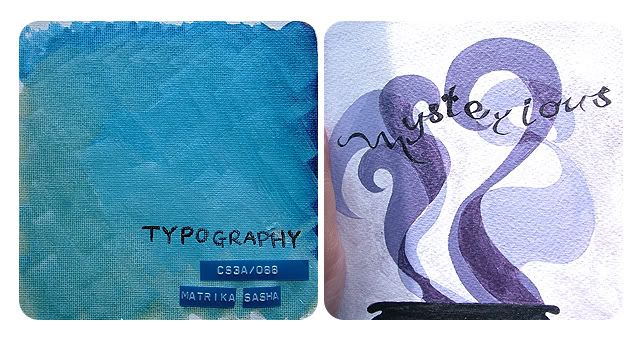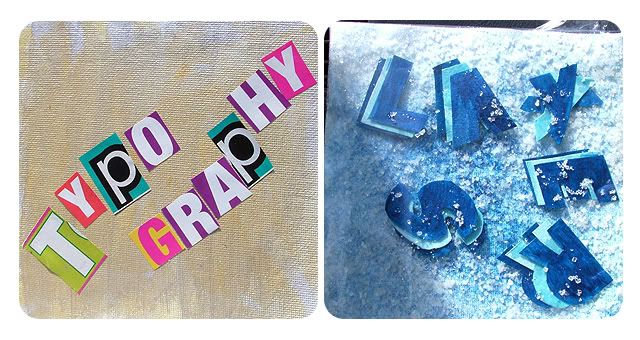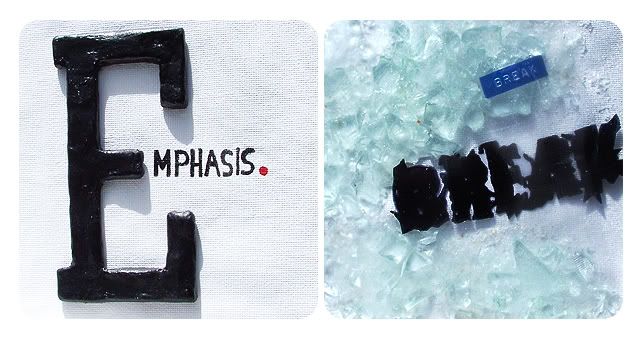 0 comments
Sunday, 19 July 2009 @ 23:08
Procrastination? Perhaps.
To scream and cry or sing and die?
Which both choice leads to the path of turmoil
The shizz that's been going on for the past week.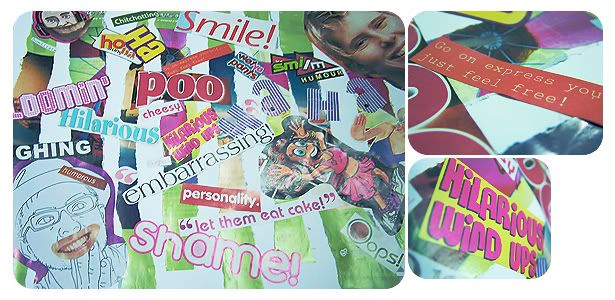 Post Card - The Kitchen Maid inspiration Audrey Kawasak
i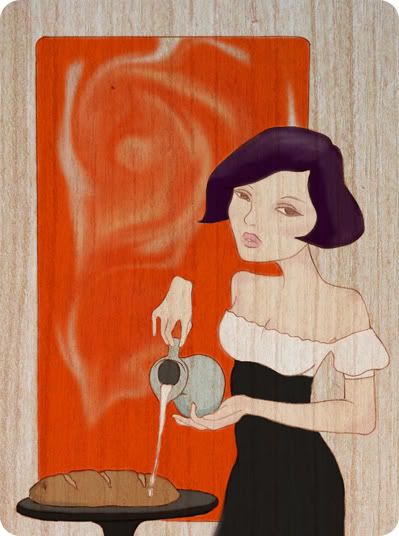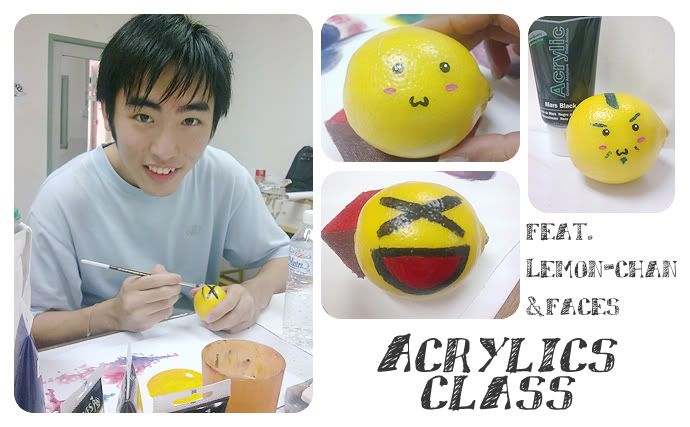 I wanna kill and kill so they can all float down here with me
Typography booklet - Status: 10%
Burmese Temple Line Art - Status: 20%
History of Art - Status: 80%
0 comments
Tuesday, 7 July 2009 @ 20:49
Artist Block
Save me from this misery.
Boredom has been nothing but a sadistic ally which warps emotions within.

"Finally, a new life for my child for she has been barren".

The day began without my wanting.
The familiarity of each day exhausts me.
The same fake smile has been nothing but obscure.
The pursuit for quality has been somewhat fruitless.



WIP - Burmese Temple Line Art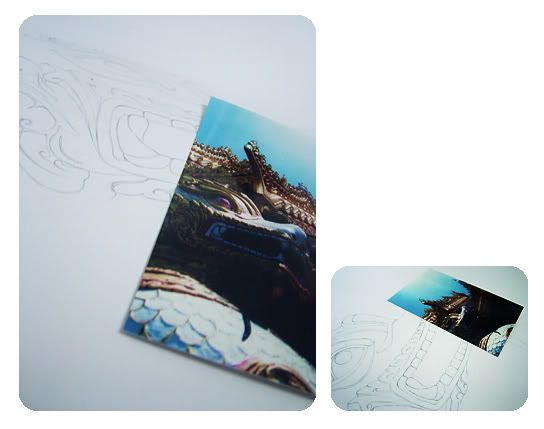 WIP - Typography Collage - Humorous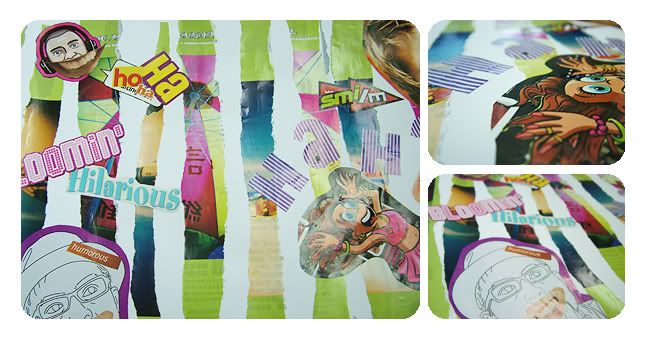 0 comments
Tuesday, 6 January 2009 @ 20:58
You.
その寒いな言葉
辛味の涙
あの痛いな感じ
ぜんぶ
ここに居るよ
君が。。。
この本の中に
_________
Those cold words

Salty tears
That painful feelings
Everything
It is all here
You are...
In this book
Labels: poetry
0 comments